We were commissioned by

Apple

to create the image for the App Store's Today Tab during

Chinese New Year

.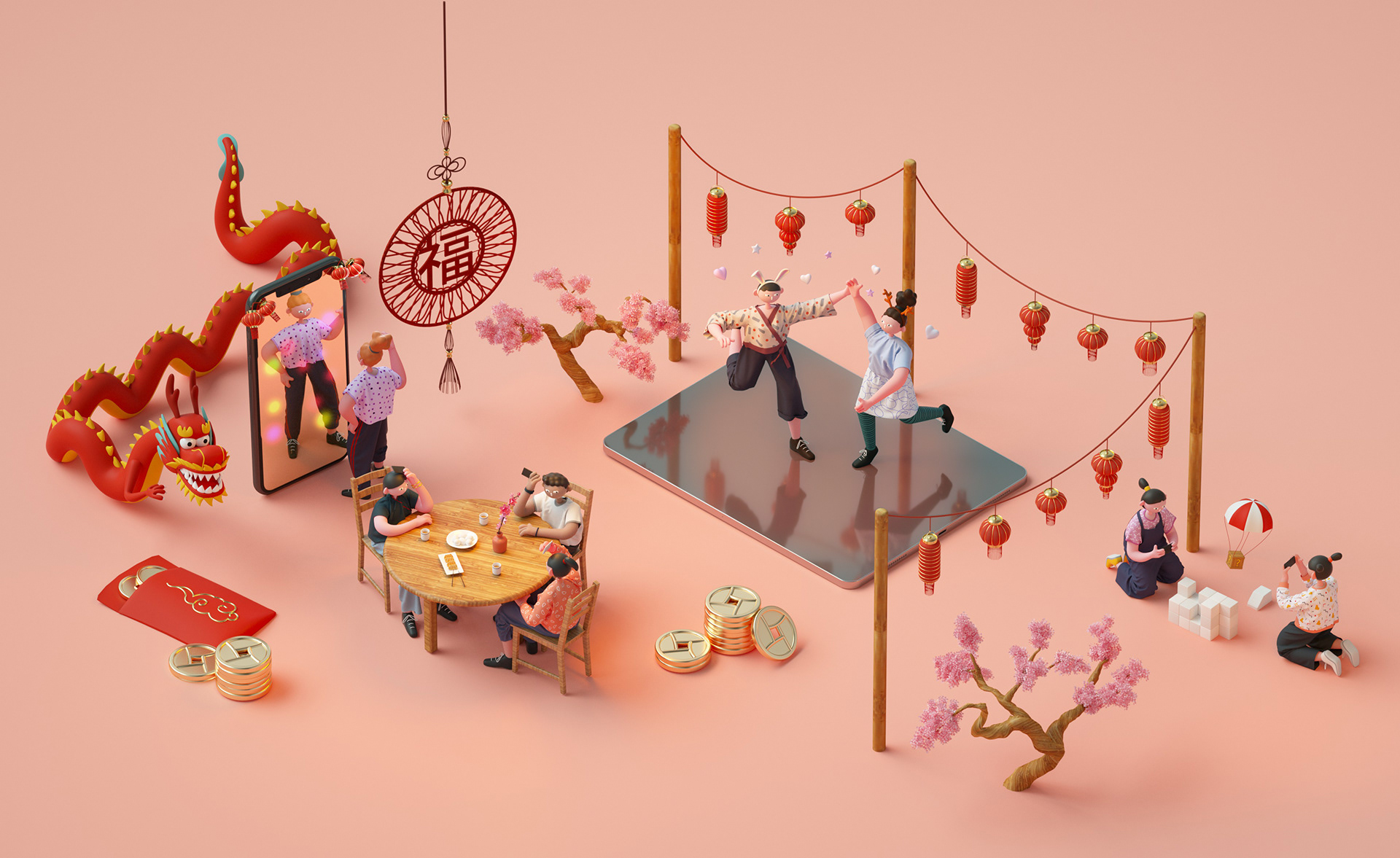 This consisted of representing both the

ancient traditions

of Chinese New Year and the

modern additions

to the festivities, in this case the range of apps to be used over the holiday period. Using an

isometric perspective

, we see a complex illustration made up of mini scenes depicting family and friends using the apps.
As usual we start with

2D sketches

 developing the complexity of the illustration through different iterations. We liked the idea of playing with proportions, starting with the giant iPhone and iPad which the characters interact with, and eventually even including elements from Chinese New Year; the

coins

,

dragon

and traditional

decorations

.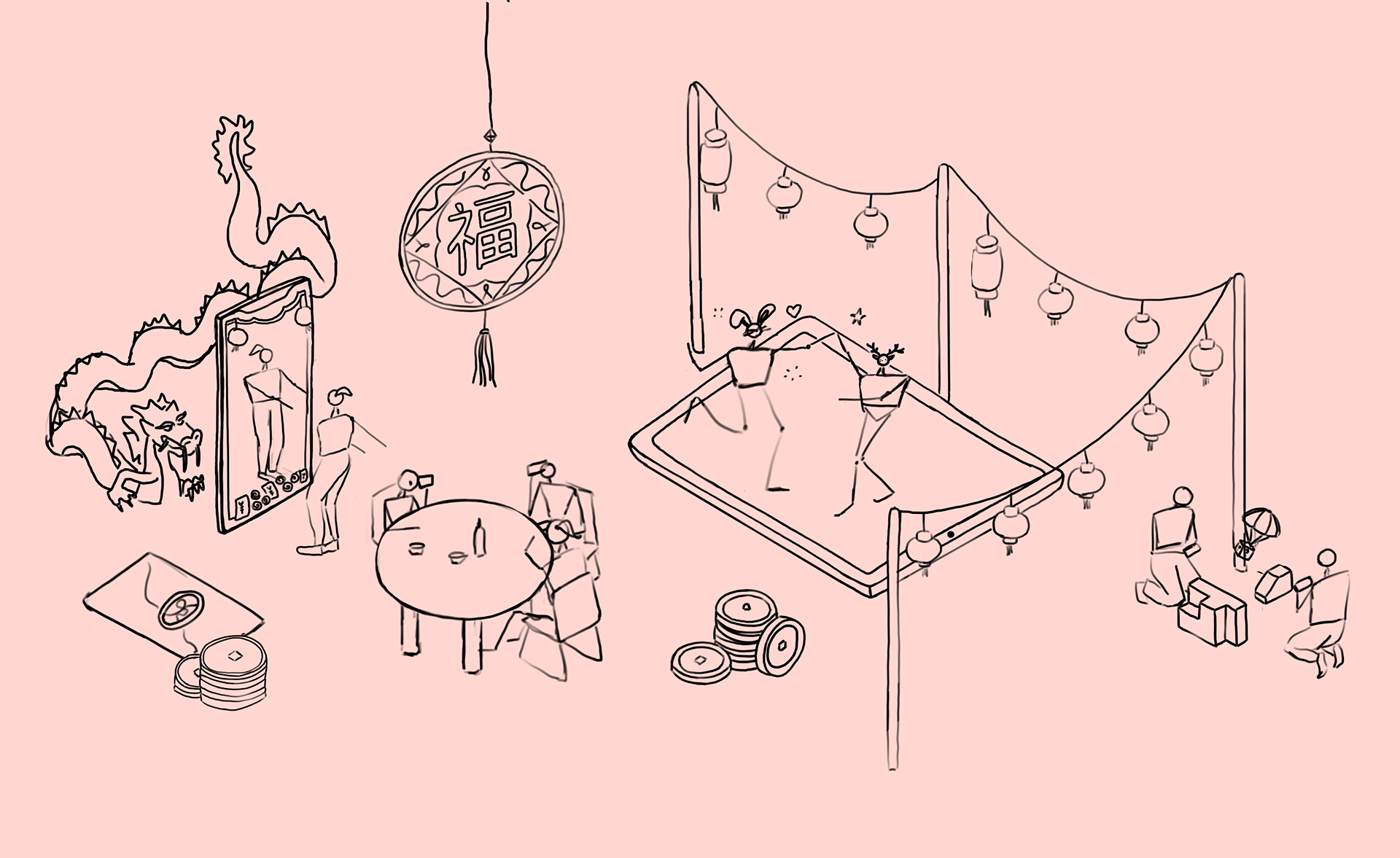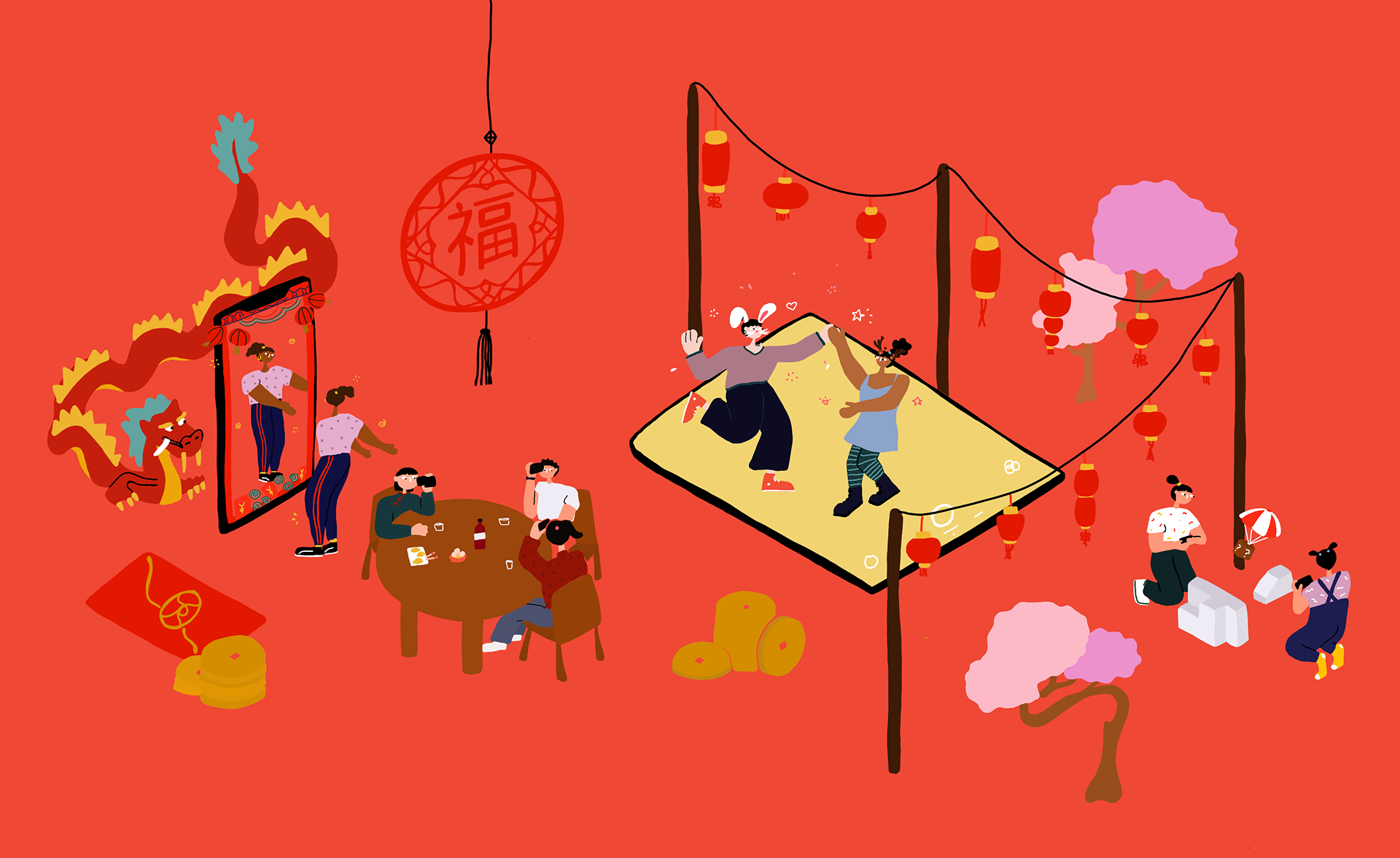 The image had to work in different formats for each Apple product and the bigger the device, the more of the illustration we see.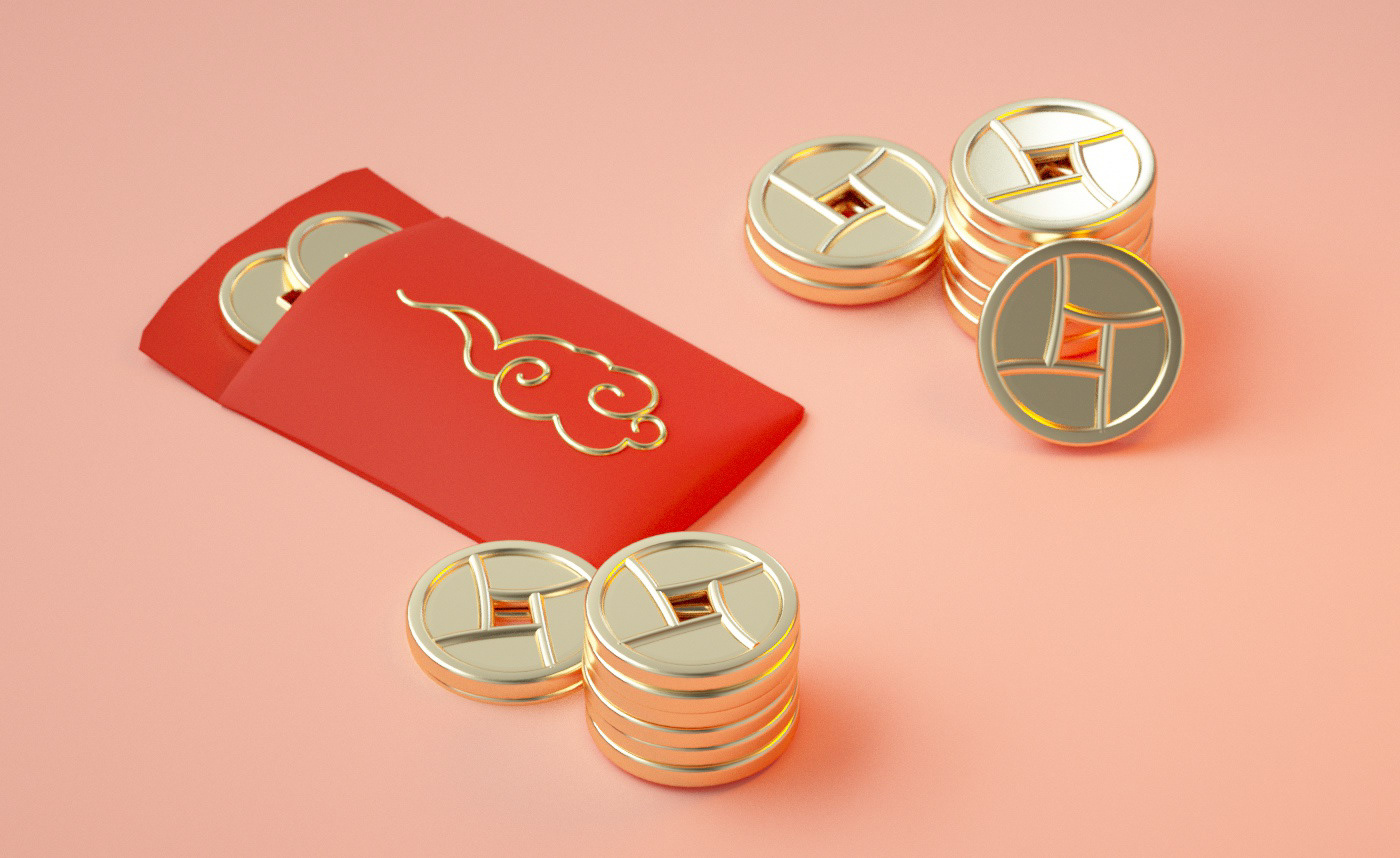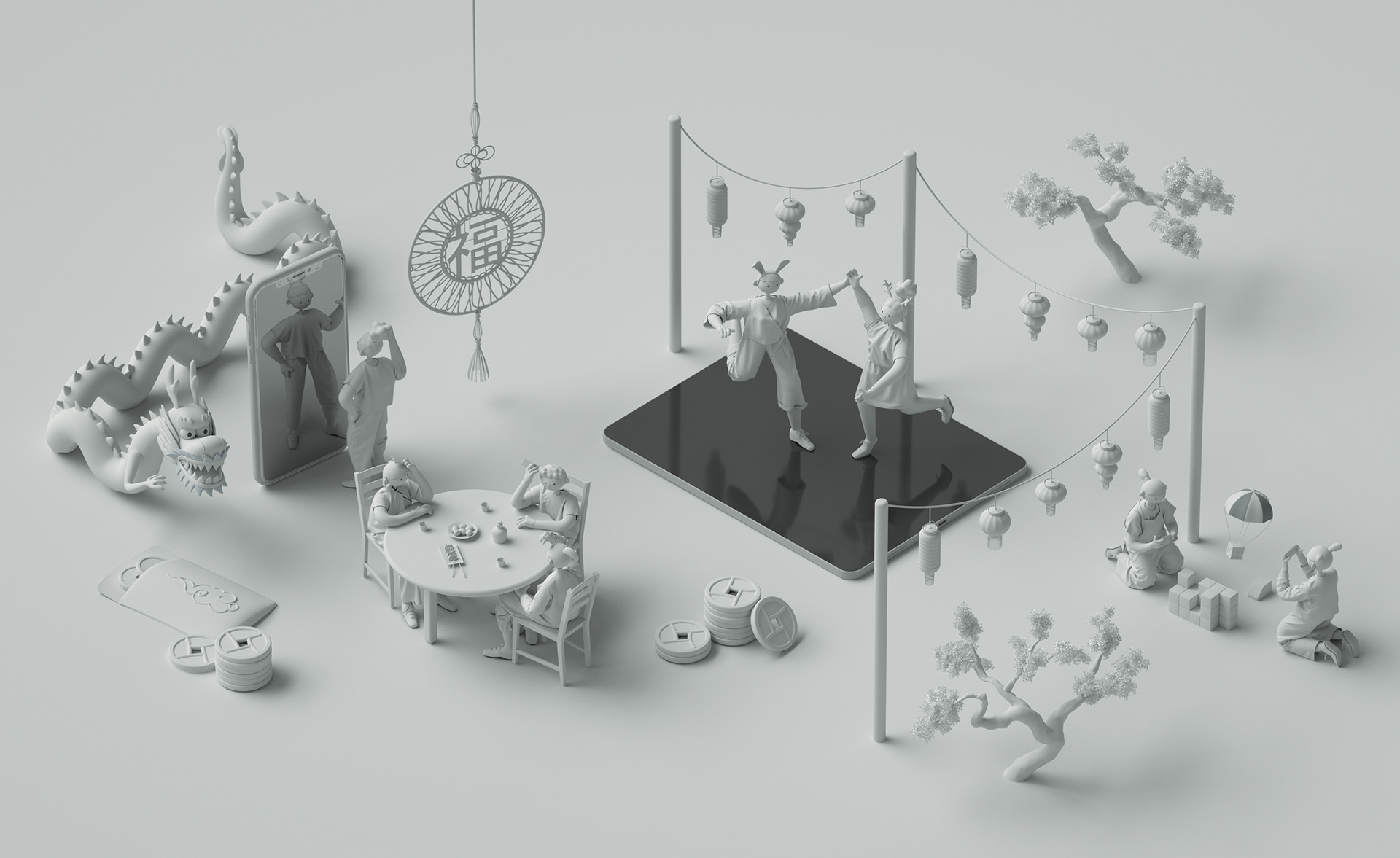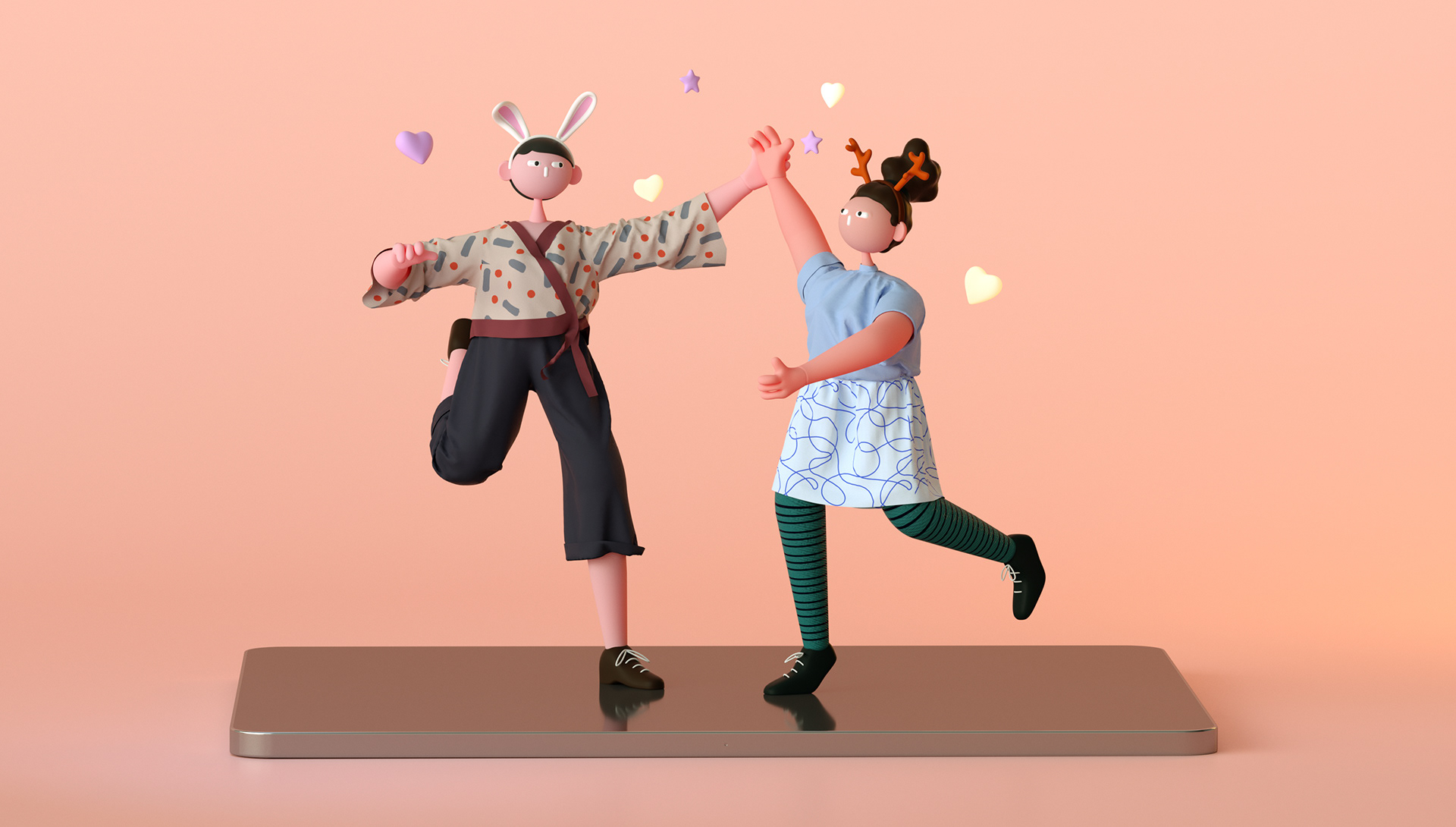 We created a mixture of

modern

and more

traditional clothing and patterns

to further play with the contrast of ancient and modern.